William C. Dear
International Private Investigator
During the last five decades William C. Dear has worked all over the world, including the continental U.S., Canada, Mexico, the United Kingdom, Western Europe, the Orient, Asia, and the Caribbean on predominantly Homicide investigations. Dear began his career as a police officer in Miami Florida. In 1961 he opened his own investigation agency, William C. Dear & Associates, Inc. in Dallas, Texas.
William Dear is also a renowned and entertaining motivational speaker for business, higher education, training, workshops, and banquets. His experience includes The International Council of Investigative Reporters and Editors in St. Louis, Missouri; Dr. Henry Lee's Markle Symposium in New Haven, Connecticut; SMU Law School in Dallas, Texas; and The Backlot Film Festival in Culver City, California. As a certified instructor in the field of Homicide, Dear lectures and teaches the law enforcement officers and investigators around the world.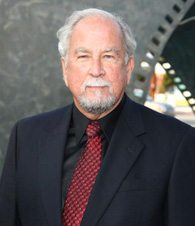 ---
Among Dear's professional honors are:
Induction into the Police Officer's Hall of Fame, April 14, 1988, as a Private Investigator receiving the Archangel Award for the Dean Milo Murder case.
Appointed to the Exhumation of Lee Harvey Oswald.
---
Dear has received much National and International acclaim. Some of his cases which earned worldwide coverage include:
The Dean Milo Murder – Akron, Ohio – which resulted in eleven arrests and convictions – the most ever in United States history for a single murder case.
The disappearance of a Michigan State University student, often referred to as the "Dungeons and Dragons" case, known Nationwide.
The Exhumation of Lee Harvey Oswald.
The Wax Museum Murder – Arlington, Texas.
The Dan Beckton Murder – Toronto, Canada.
The Patsy Wright Murder.
The Jerry Sternadel Murder.
---
The London Times, the Toronto Star, and the Dallas Times Herald aptly referred to William C. Dear as "the real James Bond." Dear has been featured in a variety of national and local media including:
National and International Television:
Inside Edition
Inside Story
Good Morning America
Entertainment Tonight
P.M. Magazine
Arts and Entertainment Network – Watching the Detectives
Channel 4 – Europe – Watching the Detectives (Dear was featured as one of the five best investigators in the World – This series was presented in Europe and the U.S. six times due to such high demand.)
Pat Sajak Show
Live With Regis and Kathie Lee
Current Affair
Fox TV – The Alien Autopsy
Unsolved Mysteries
BBC Special – O.J.: The Untold Story (October 4, 2000)
A & E Special – The City Confidential – Akron: Brother Against Brother (February 6, 2001)
National Magazines:
Time Magazine
Newsweek
Parade
London Times – Sunday Supplement
London Daily Telegraph
Beacon Journal
Sunday
Globe
Entrepreneur Magazine (March, 1995)
American Way (January, 1990)
Playboy Magazine (Outstanding Man of Dallas)
National Radio:
Regional & International Newspapers:
Boston Globe
Houston Post
Chicago Sun Times
New York Times
Washington Post (2002)
Fort Worth Star Telegram
Dallas Times Herald
Dallas Morning News
London Daily Mail (October 7, 2000)
London Times
Mobile Register (August 6, 2000)
Eleftheros Typos (Free Press – Greece)
National Speaking Engagements:
International Council of Investigators and Reporters Annual Convention – St. Louis, Missouri, 1994
Dr. Henry Lee/Markel Symposium (2005) – Guest Speaker
Connecticut State Crime Lab Institute – New Haven, Connecticut (December, 2006) – Dr. Henry Lee and William Dear – Guest Speakers